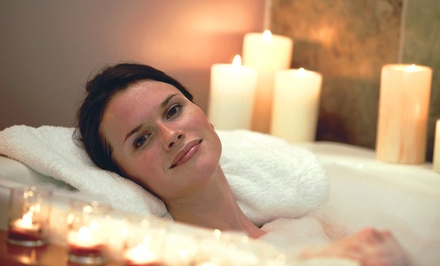 Customers can treat themselves to 45 minutes of pampering with a normal or desert Moroccan bath, available seven days a week till 10 p.m.
Price: AED59.00
Value: AED100.00
Discount: 41%
You save: AED41.00
Description
Choose Between Two Options
AED 59 for a normal Moroccan bath (41% off)
AED 199 for a desert Moroccan bath with indigo and herbal extracts (43% off)
Abu Dhabi
Defense Road

Terms and Conditions
Expires 180 days after purchase. Limit 5 per person. Booking required by phone, contact 0551041033 or 026413634. Prior booking/cancellation (subject to availability) at least 24 hours in advance. Valid only for option purchased. Printed voucher must be presented. Valid for ladies only. Loofah is not included. Groupon prices are inclusive of VAT where applicable. See the rules that apply to all deals.