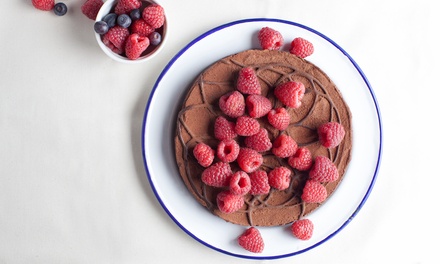 Clients can order a cake that comes in choice of flavours, including hazelnut cream, chocolate and cheesecake, among others
Price: AED65.00
Value: AED150.00
Discount: 57%
You save: AED85.00
Description
Choose from Three Options
AED 65 for a one-kilogram cake of choice (57% off)
AED 125 for a two-kilogram cake of choice (58% off)
AED 175 for a three-kilogram cake of choice (61% off)
Selection of flavours:
Black forest
Hazelnut cream
White forest
Chocolate
Red velvet
Red velvet cheesecake
Cheesecake
Abu Dhabi
Grand Millennium Al Wahda Hotel

Terms and Conditions
Expires 4 months after purchase. Limit 5 per person. Booking required by phone, contact +971 02 495 3910 or +971 02 495 3897. Valid only for option purchased. Offer is available daily 6am-11pm. Preorder 24 hours before pick-up date and time. Printed voucher must be presented. See the rules that apply to all deals.