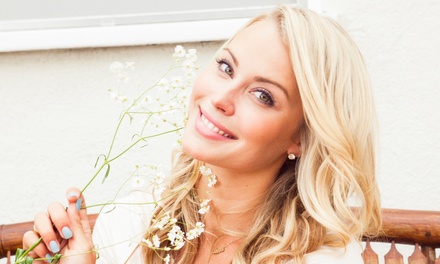 A technician can target unwanted hair with one, three or six sessions laser hair removal sessions available on a choice of body areas
Price: AED139.00
Value: AED139.00
Discount: 0%
You save: AED0.00
Description
Choose from Nine Options
AED 139 for three sessions of laser hair removal on one small area
AED 249 for six sessions of laser hair removal on one small area
AED 369 for three sessions of laser hair removal on one medium area
AED 699 for six sessions of laser hair removal on one medium area
AED 649 for three sessions of laser hair removal on one large area
AED 1,199 for six sessions of laser hair removal on one large area
AED 1,349 for one full-body session of laser hair removal
AED 3,499 for three full-body sessions of laser hair removal
AED 6,499 for six full-body sessions of laser hair removal
What does laser hair removal involve?
Laser hair removal aims to reduce unwanted hair on specific parts of the body. Chosen areas are exposed to specially developed laser technology, which is designed to target the hair-inducing melanin found in follicles.
What happens at the sessions?
The first session will begin with a consultation.
What areas can be targeted?
This treatment can be carried out on a choice of small, medium or large area. It can also be used for a full-body treatment. Please contact the partner for more information.
* Cosmetic procedures should be sought for therapeutic or reconstructive reasons only. This advertisement permission was granted by MOH based on the professional /activity licenses for both advertising facility and its healthcare providers who should deliver the service/products in accordance with the regulations and the standards set by the licensing authority. MOH is ABSOLUTELY NOT part of this deal or any of its terms. Buying the deal is exclusively the responsibility of the consumer. This ad is approved by the Ministry of Health. License No.MOH/DM90684/16/03/2018
Dubai
Deira DUBAI

Terms and Conditions
Expires 14 Sep 2018. Limit 3 per person, may buy 2 additional as gifts. Booking required by phone, contact 0150 952 4775 or 042 552 020. Prior booking (subject to availability) at least 48 hours in advance. Cancellations and rescheduling at least 24 hours in advance. Must be 18 or older. Valid for men and women. Consultation included. Patch test included. Must leave min. 2 weeks between sessions. All sessions to be completed by the end of voucher validity. The session may last up to 30min for a small area, 1-2h for a medium area, 3h for a large area and 4h for full body. Must not apply fake tan or nail varnish 24h before treatment. Any skin irritation must be mentioned before session start. No open cuts or contagious skin complaints. Customers with sensitive skin may wish to consider their suitability before purchase. Do not apply fake tan or nail varnish 24-hours prior to treatment. Printed voucher must be presented. Valid Sat-Thu 10am-10pm. Valid for option purchased only. See the rules that apply to all deals.