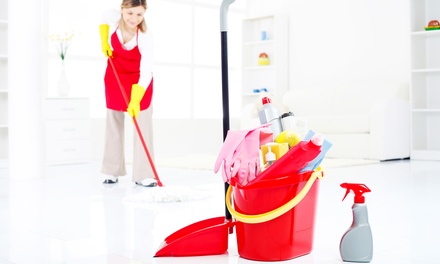 Clients can see their homes clean and tidy again with a three-, four- or six-hour maid cleaning service, which can also be used for ironing
Price: AED69.00
Value: AED69.00
Discount: 0%
You save: AED0.00
Description
Choose from Three Options
AED 69 for a three-hour maid cleaning or ironing service
AED 89 for a four-hour maid cleaning or ironing service
AED 109 for a six-hour maid cleaning or ironing service
DUBAI
Business Bay, Capital Golden Tower.

Terms and Conditions
Expires 90 days after purchase. Limit 1 per person. New customers only. Booking required by phone or email, contact 050 641 6163 or [email protected] Prior booking/cancellation (subject to availability) at least 24 hours in advance. Service will be provided by 1 person or 2 people with their time divided. Equipment is not provided. Valid in Dubai only. Groupon prices are inclusive of VAT where applicable. Valid on option purchased only. Printed voucher must be presented. See the rules that apply to all deals.