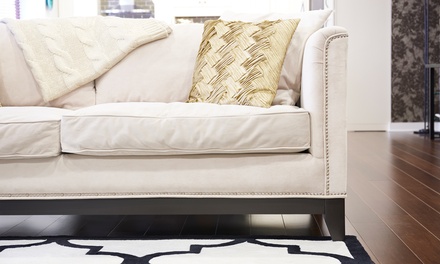 Clients can have a sofa cleaning for up to four seats
Price: AED30.00
Value: AED30.00
Discount: 0%
You save: AED0.00
Description
Choose from Four Options
AED 30 for one-seat sofa cleaning
AED 64 for two-seat sofa cleaning
AED 84 for three-seat sofa cleaning
AED 94 for four-seat sofa cleaning
Dubai
Port Saeed Road Deira,

Terms and Conditions
Expires 90 days after purchase. Limit 5 per person. Booking required by phone at least 48 hours in advance, contact 0565455680. Cancellation (subject to availability) at least 24 hours in advance. Voucher code must be presented on the phone while making an appointment. Cleaning service includes vacuuming and dusting only. Male cleaners only. Valid in Dubai only. See the rules that apply to all deals.